Let the Olympics begin!!
First off, some pictures. I'm horrible about posting, I know. But here are some pictures of my yarn that I struggled to get. (I'm so knitting a sweater with this stuff at a later date.) I'm really stoked that it's an Italian yarn. Coinkydinky??




This is one ball of the yarn sitting on my laptop. I swear to gods this thing is as big as my head. And I've got a big head.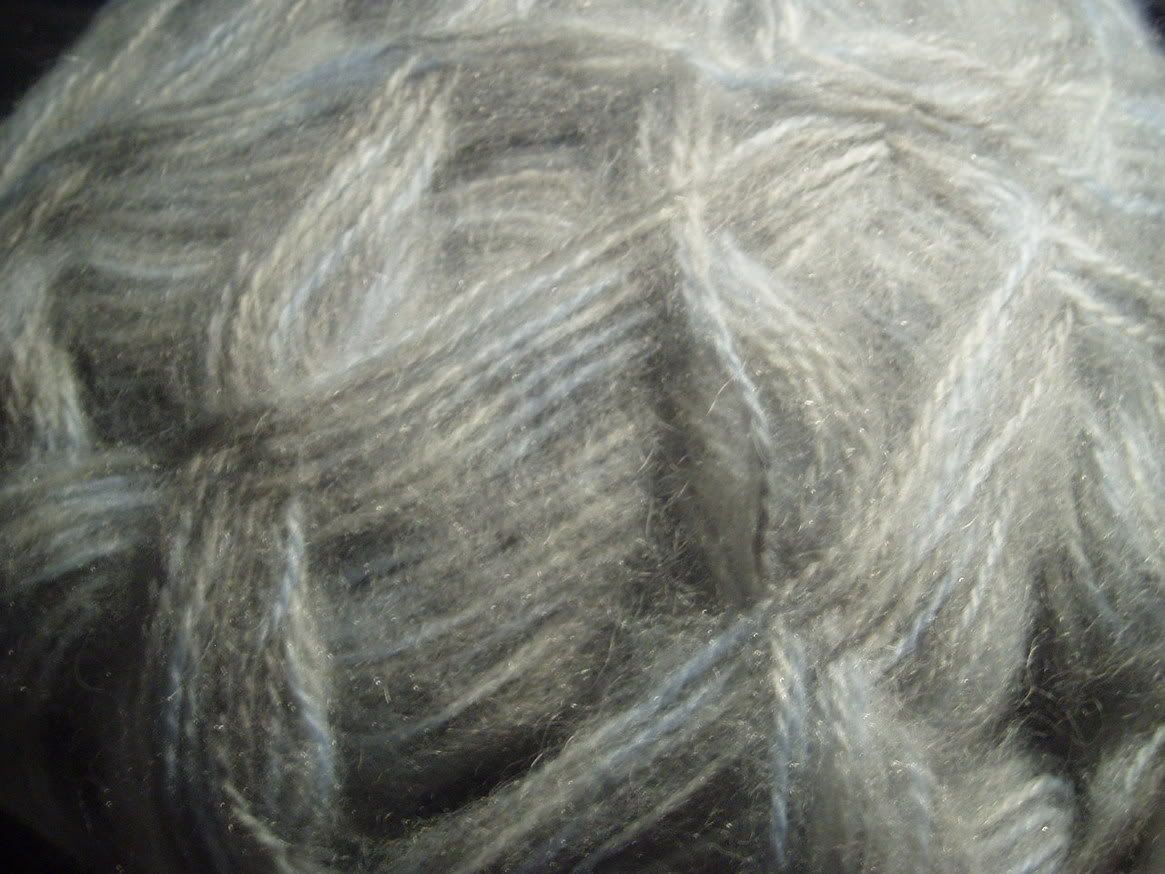 I hope you can tell what the colours are. This yarn actually reminds me of Dutch skies on most days. I knitted my little swatch (not really for sizing purposes, it's a shawl) just to see how this yarn knit up. I like it. A lot.
I'm really excited about this Olympic Knitting. It is a lot of firsts for me. My first lace project. My first shawl. And my first KAL. I know I could start at 2pm my time but I'm gonna wait. I wanna get started with all the other Georiga knitters. I may be an ocean away, but I'm still a GRITS.
Ok folks, off to finish folding this laundry so nothing can distract me from knitting.
Ya'll have a damn fine day