Catch up post. part 1
This will be in two parts since it's gonna be photo heavy.

First, I did finish the Olympic shawl. Way too late to count but it's finished. I gave it to my MIL since she's a bean pole and I wanted to keep her warm when it's chilly.

On to the evidence: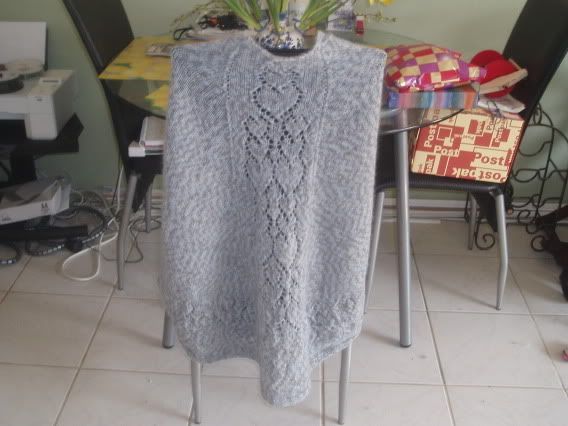 This is the shawl hanging on the back of a chair (no looking at my table please. It tends to collect the clutter of my life.)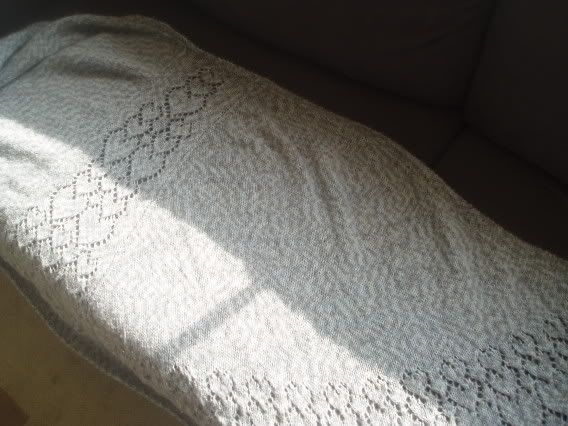 Here is some detail on the border pattern.

.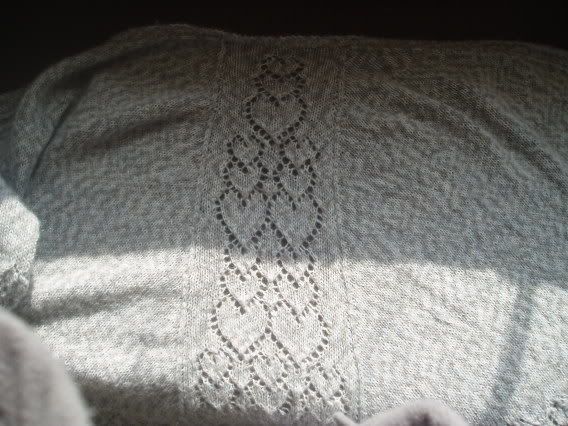 Here is a shot of the detail. See that glaring YO error on one of the top hearts?? I do. And it pokes me in the eye with 00 needles


Now, pattern notes.

Pattern is Cascading Hearts

Yarn was THIS in colourway 56.

It was a challenge and my first lace project. Thank gods it's done. Too much stockingette stitch for my poor ADD brain.